CAW

631 Garden Street, Santa Barbara CA 93101
The Community Arts Workshop is a project of the Santa Barbara Arts Collaborative, a nonprofit committed to sustaining and growing all forms of the arts in Santa Barbara.

hello@sbcaw.org (Casey Caldwell, Managing Director) | 805-324-7443sbcaw.org
AMELIA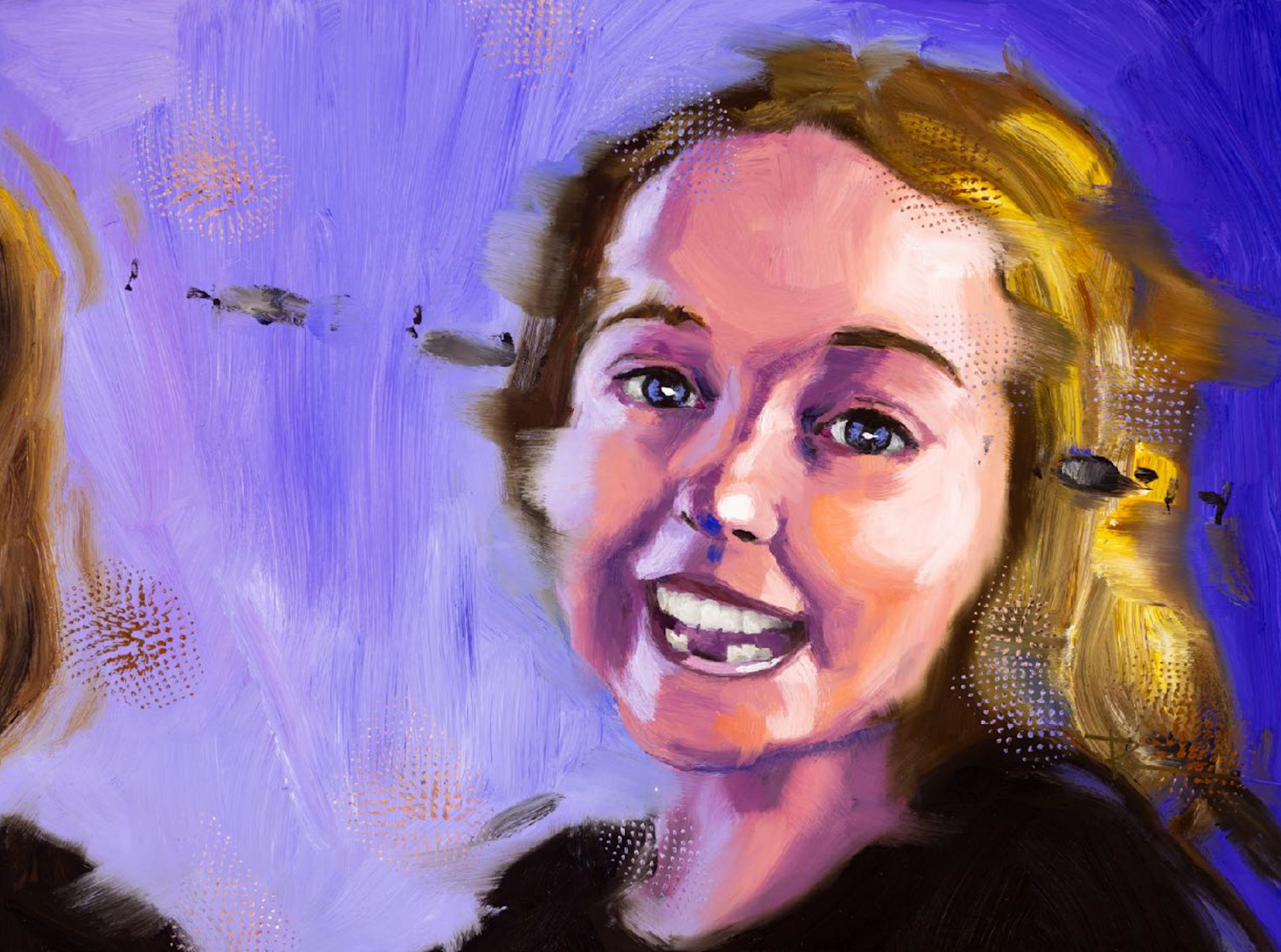 Amelia, 7, became famous for singing Let It Go from Frozen in a Kyiv, Ukraine, bomb shelter as the war raged around her and her family. They fled to safety in Poland. Watch the video of her singing here: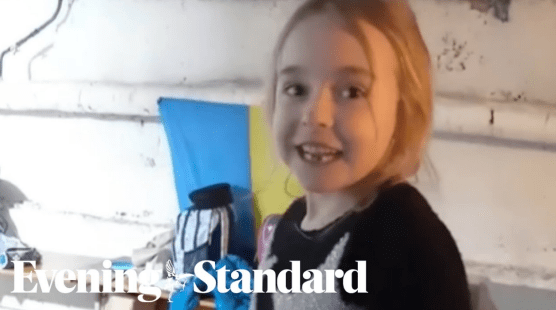 The Mission
Direct Relief is a humanitarian aid organization, active in all 50 states and more than 80 countries, with a mission to improve the health and lives of people affected by poverty or emergencies – without regard to politics, religion, or ability to pay.

501(c)(3) Nonprofit
EIN: 95-1831116
6100 Wallace Becknell Road
Santa Barbara CA 93117
805-964-4767
Polina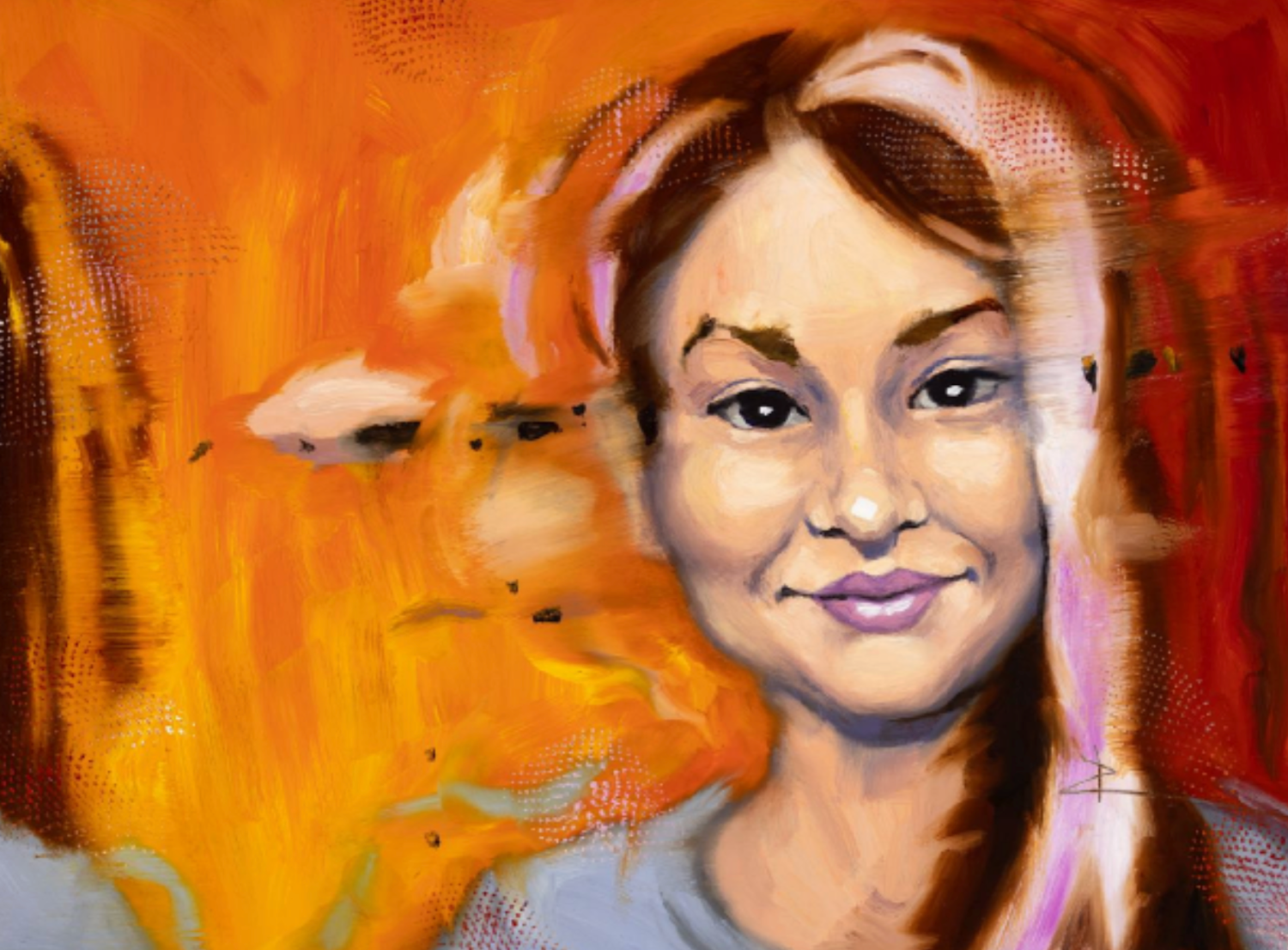 Polina is thought to be one of the first casualties of Putin's and grab. She and her family were fleeing Kyiv when Russian troops attacked their car killing her and everyone in her family except her sister.
Our Goals
Our target demographic is Baby Boomers and the businesses that cater to them in Carpinteria, Montecito, Summerland, Santa Barbara and Goleta.
Our goal is to raise $100,000.00 to help Ukrainians displaced by the war. Our budget for this fundraiser event is $5,000.00
We expect approximately 1000 people to attend 10500 combined email addresses we will be sending updates to. The purposes of this fund raiser is to emphasize the human cost of Putin's invasion.
Ukraine is a Popular Cause
In April 2022, a Gallup poll of American adults showed, "78% in U.S. approve of admitting up to 100,000 fleeing Ukrainians." This is the highest approval rating since Gallup started polling in 1939.
According to pods.com - The median household income in Santa Barbara was about $89,250 in 2021, nearly $20,000 more than the national median household income.

According to News.artnet.com - 44% of art collected is purchased by Baby Boomers (Ages 59 to 77). According to the U.S. Census Bureau - the share of homeowners over the age of 55 has increased to 53.8%.
According to Santa Barbara County Age Characteristics - The population aged over 65 (Baby Boomers) increased from 54,620 or 12.7% of the overall population in 2010 to 61,583 or 13.4% of the population by 2014.
Antonia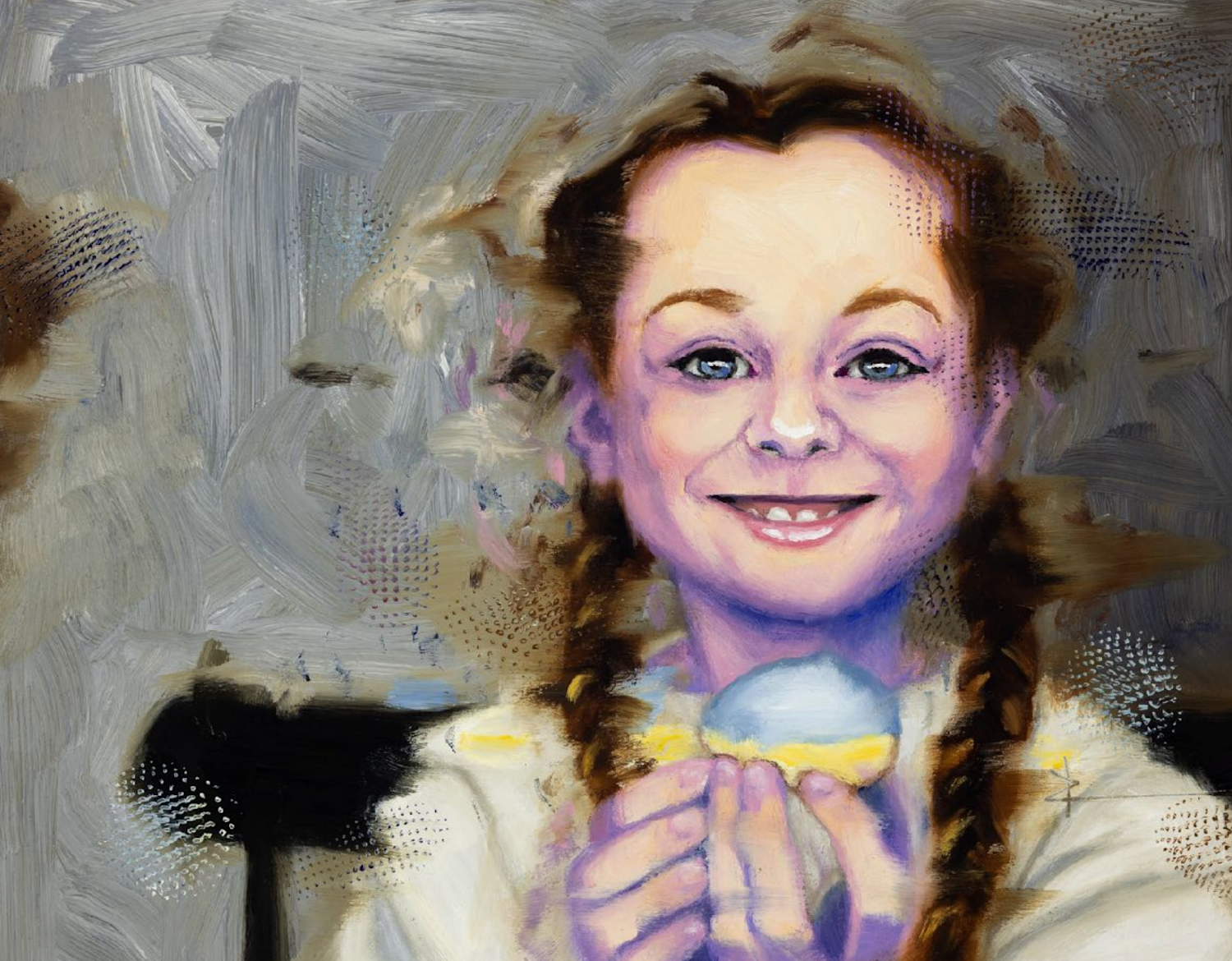 Antonia from Ternopil, Ukraine, fled the war with her mother. Here she holds an Easter egg in the national colors of Ukraine during Easter preparations held for Ukrainian refugee children in Halle, Germany.

Our Mission
World Dance for Humanity bridges cultures through movement and helps people in need by supporting small, sustainable, grassroots projects locally and in the developing world. All charitable donations and class fees go to underserved communities where a small amount of money can inspire hope and change lives, and where we can develop deep connections to the people we serve.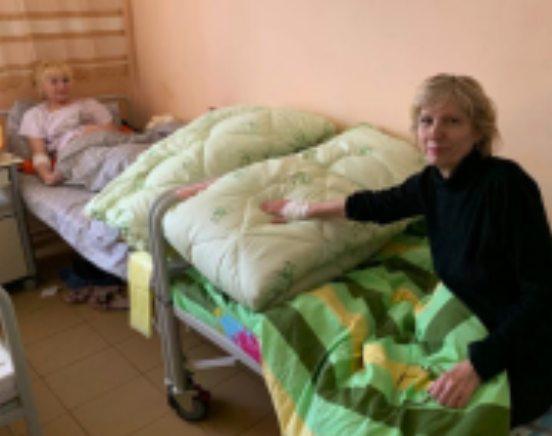 UKRAINE – Immediate Aid to Shelters
World Dance for Humanity is providing ongoing aid to Ukraine in a secure, focused, personal way through two channels:
The First Ukrainian Evangelical Baptist Church of Santa Barbara, which is working through their branches in Rivne and Lviv to provide shelter and assistance to families, widows, and wounded soldiers – and bringing help to people trying to survive in the occupied cities.
The Ukrainian Women of Santa Barbara, who are responding to requests from their contacts running shelters in Kherson, Kyiv, Brovary, Odessa, and Mykolaiv. Each week, money from classes and donations is being sent to buy items they can procure.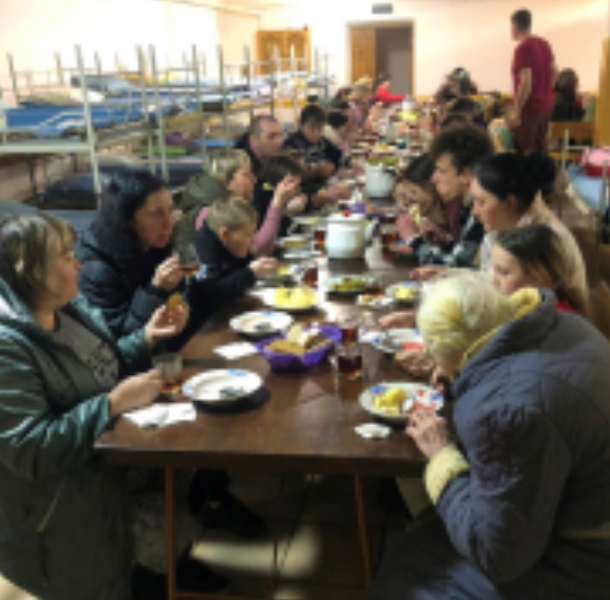 Janet Reineck, PhD
Founder and Executive Director, World Dance for Humanity | World Dance Instructor
Email Janet
janetworlddance@outlook.com
(805) 966-5439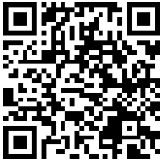 Sasha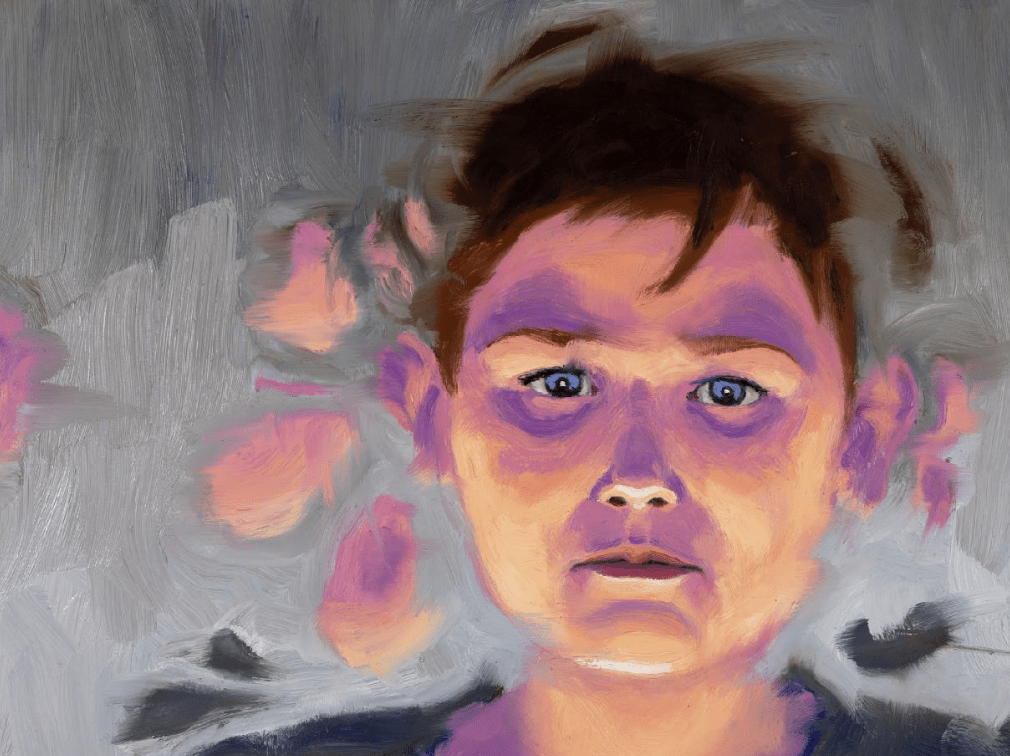 Sasha, 11, lives in KRASNOHORIVKA, Ukraine. It is not safe for him to play outside. The region is one of the most heavily mined in the world. One day in 2017 he found an unexploded ordnance and brought it home where it exploded, ripping off several of his fingers and one of his sister's thumbs.

I breathe deep and exhale slowly. I imagine the emotions of the subject in the photo. I imagine their story. I feel their feelings. I laugh. I love. I cry. I scrub my brush across the chipboard until the emotion coats the surface. I laugh. I love. I cry.
In the beginning these emotions were mostly fear, shock, confusion - Eyes of War. But this became too much, too dark, so I started focusing on happier emotions - Eyes of Hope.
I started painting at age 8. I took a 25 year hiatus to pursue a career in animation. A couple of years ago, I returned to portrait painting and moved to Santa Barbara. Putin's invasion of Ukraine has caused needless suffering. I can't imagine what it must be like for the children who have lost their fathers, lost their homes and lost their country. I have created over 100 Ukrainian Refugee Paintings - exploring the loss, the fear, and the hope. All profits from these paintings are being donated to Ukrainian Refugee Relief. I am not Ukrainian. I have never been to Ukraine. Until I started painting these portraits, I had never met anyone from Ukraine. I am doing this, because I can not do nothing.

Alex Gorelik
Alex was born in St. Petersburg (then Leningrad), Russia in 1964. He was the second of eventually seven children. At five years old his family moved to Chernovtsy, Ukraine, where they lived four years. Alex loved the nature in Ukraine, but school was a different story. He remembers his teacher in public school breaking a wooden pointer over his head in hatred because he was Jewish by blood and his family Christian by faith.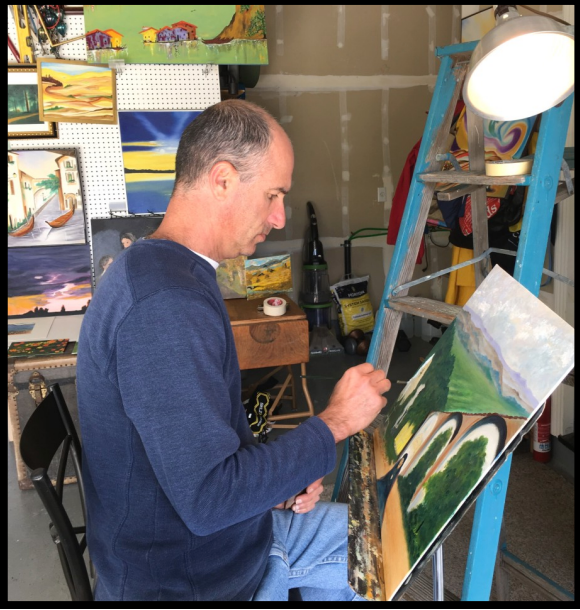 At nine years old, his family unexpectedly received exit visas allowing them to emigrate to Israel. To accept the offer, they had to pack up and leave their homeland within one month. Alex loved the trip. He was so excited about being on a train, and seeing all the heavily armed soldiers they got to see on the journey. He remembers clearly arriving in darkness in Vienna, the train platform lined with many soldiers to escort them to a safe refugee center. This was in the 1970s, when attacks against Jews was a significant threat. A few days later, without warning, they were woken in the middle of the night, and loaded onto buses that drove without lights to the airport. The buses drove straight onto the tarmac next to a waiting airplane. They all hurriedly boarded, and it took off immediately for Israel.
Upon landing in Tel Aviv, officials at the processing tables asked his parents where they wanted to live. They knew very little about Israel, but his mother blurted out, "Nazareth!" because she remembered Jesus had lived there. Their settling in was interrupted within a month by the Yom Kippur War. Amidst the screaming rockets and multiple runs to the basements for safety, his parents certainly questioned the wisdom of their recent move! Thankfully the war ended relatively quickly and they made a home in Israel. Ten years later the family emigrated to the United States.

Alex found a love for flying and worked hard to become a pilot. He had extensive flying experience in Russia, and lived in Alaska for eight years flying bush planes. After marrying Marta in 1998 he moved to California. They lived in St. Petersburg for four years establishing an orphanage for street children. Their international work now takes them regularly to Cuba.

Alex loved to watch his father, an accomplished artist, paint in the garage. In 2014 Alex was refused entry to Cuba. In his frustration, Alex decided to pick up a paint brush, and he hasn't stopped painting since!
Reflecting his patchwork background, he is drawn to a wide range of subjects. He loves to capture nature, as well as the complexity and beauty found in faces from various nations. Jerusalem is another favorite.
Alex has been heartbroken over the suffering in Ukraine. He keeps well informed of the situation there, and strives to captures scenes he sees: an elderly couple holding hands walking in the rubble, a child who has lost his home and parents, a soldier comforting and elderly woman, a man playing piano amidst destroyed buildings, children on trains leaving parents for safer areas. Alex expresses both the tragedy and hope within these events.
See paintings by Alex at Voice of the Children831-537-6790
Dasha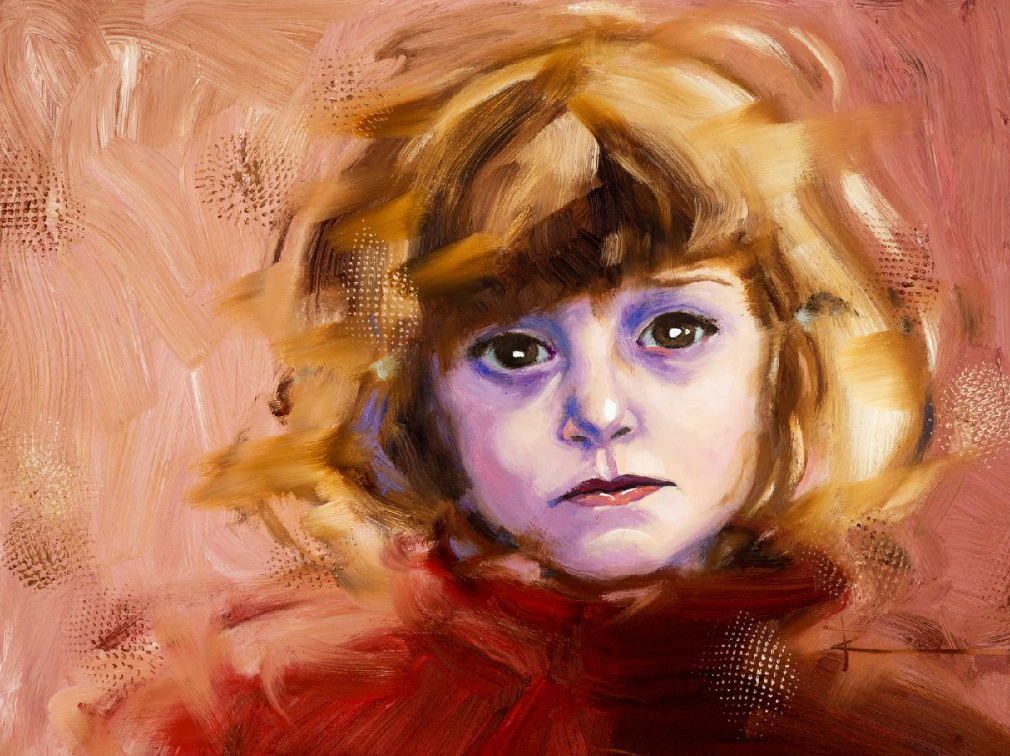 Dasha lives with her mother, Olga, and sister in a dilapidated house on the outskirts of the town of Stanista Luhanska. They have no water, or refrigerator, and Dasha suffers from malnutrition. She is always cold.
Please support our Sponsors and Supporters
Sponsors: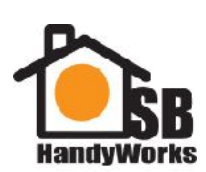 Supporters: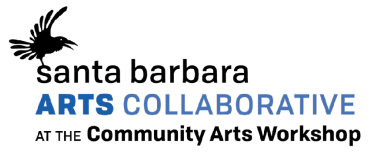 Matvee, 2, fled the bombs by train with his mother, Hanna. They traveled for two days without food or water before reaching Romania. Hanna, a volunteer with an NGO based in Kharkiv, helped people flee eastern Ukraine. Hanna said, "The attacks came too close — just two houses away there was a bomb. It was time to go."
AVI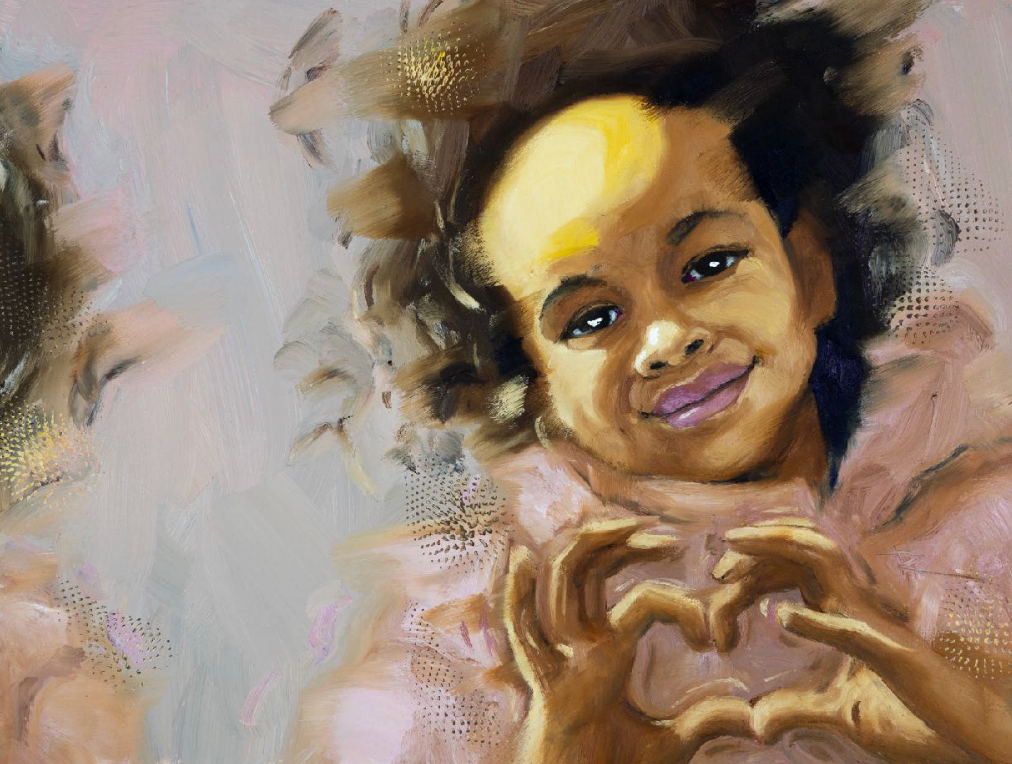 Afina, 6, fled Ukraine to Romania with her mother, Olena, and 2 step sisters. Afina and her sister, Eva, also 6, learned to hide at the sound of the sirens, and stayed hidden until the shelling stopped. At the Romanian border crossing, volunteers handed out new toys for the children. The Russian army dropped toys concealing explosives in neighborhoods throughout Ukraine.
SOFIA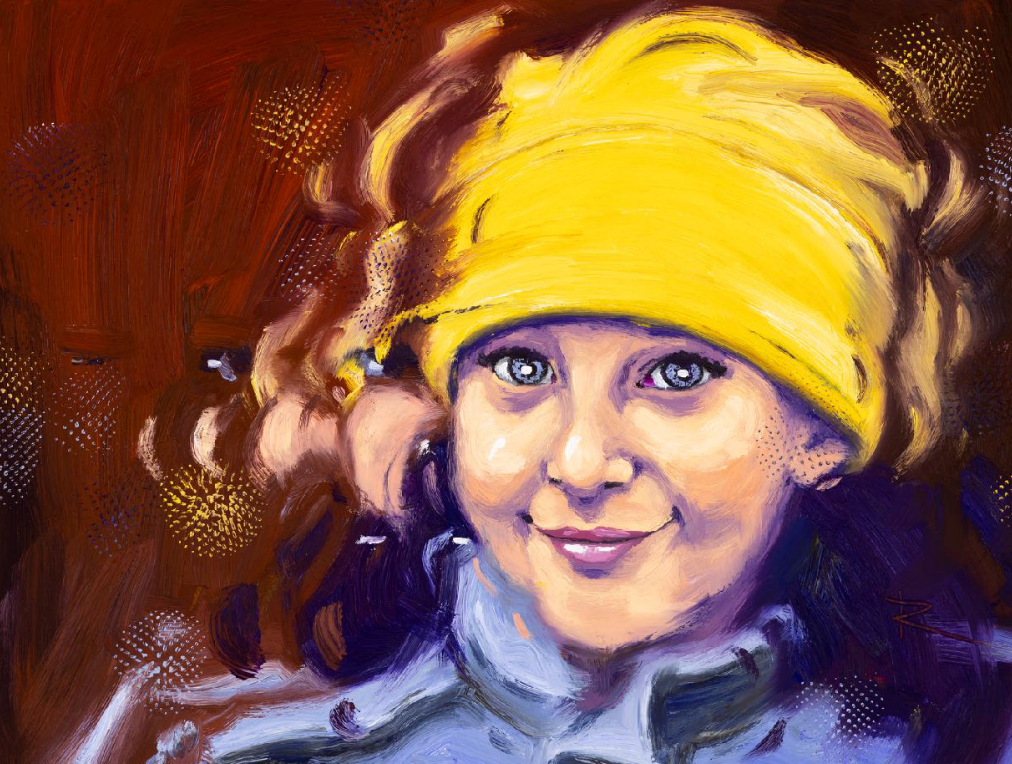 Solomia, 8, lives outside of Kyiv with her mother, Maryna. Solomia asks difficult questions, "Mom, if Russians come to our city, will they kill all children... because we are Ukrainian and we're speaking Ukrainian? Why are they so angry at us?"
SAsha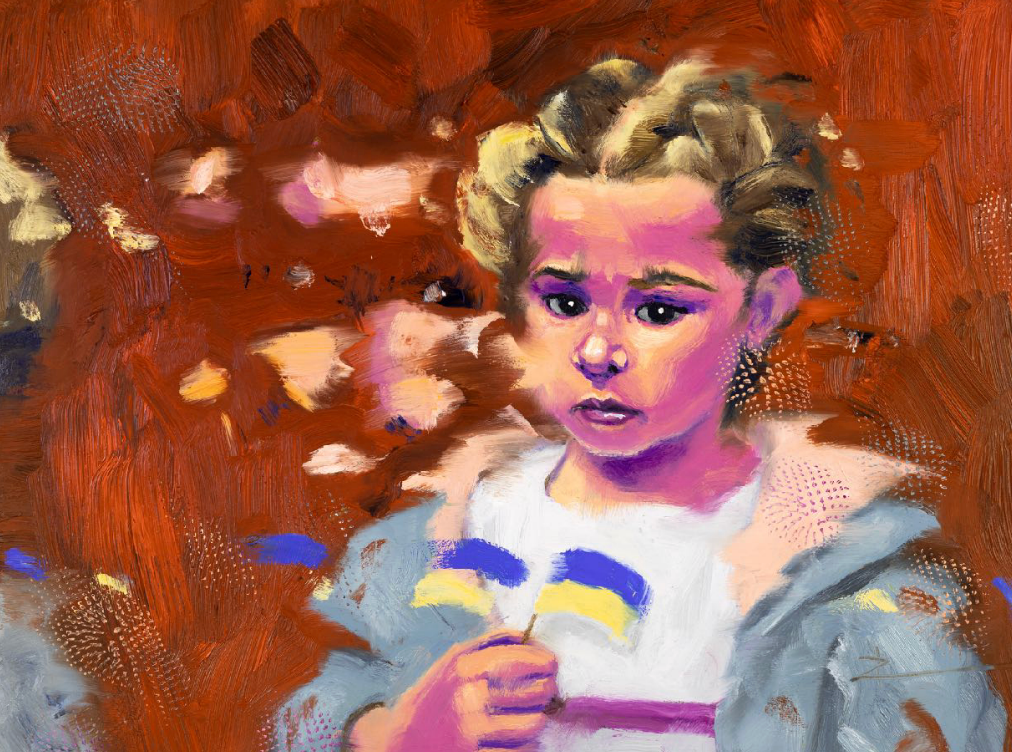 Sasha was 3 in 2014. That year, Russian shelling killed her father while he rescued his comrades in the Donbas. In 2022, she wrote a letter to Queen Elizabeth, "Your Majesty! I, Sasha Matvienko, am from the Ukrainian city of Kropyvnytskyi. I am 10 years old, 7 of which I live without a dad. He was a soldier, he was killed in the war in Donbas. I am very sad that my mother and I are now alone. Now, Russia is frightening my country again with a great war, and the war is when fathers and many, many peaceful people die. I beg you, tell Putin to take his tanks and his soldiers off our land. I saw in the photo that you have little great-grandchildren. They are happy because they have a father and a mother. I wish you peace and good health. I very much believe that you, dear Lady, Queen of Great Britain, will read my letter and ask Russian Putin not to kill Ukrainian people."